Online Cyprus University Fair – December 9, 2020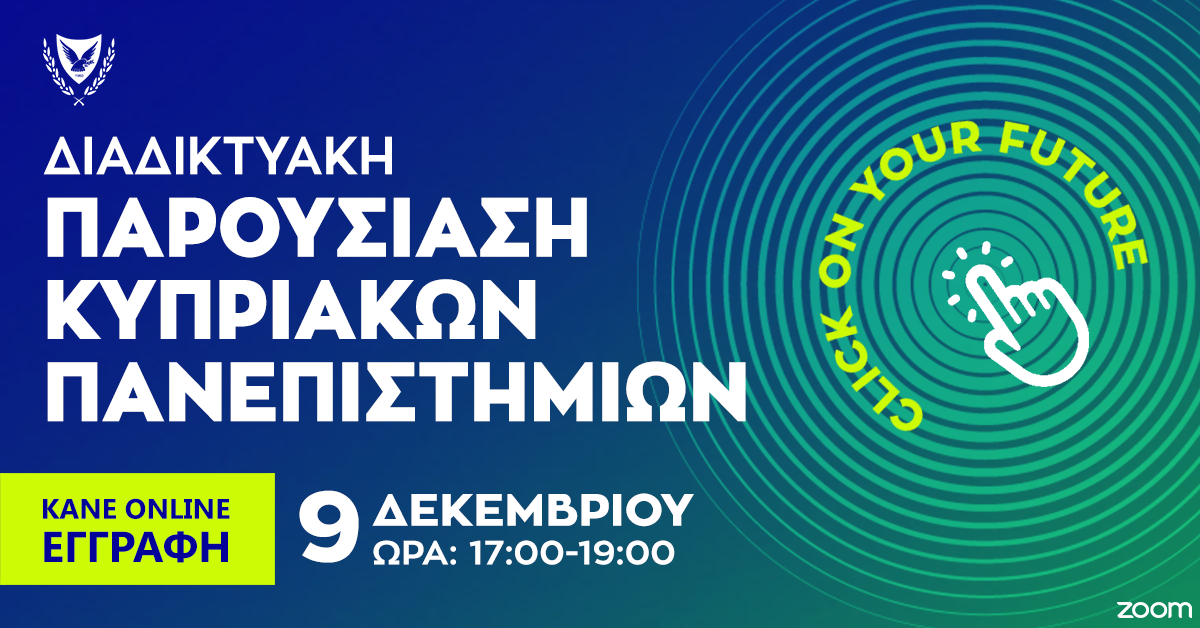 The commercial department of the Embassy of Cyprus in Athens, the Ministry of Energy, Industry and Commerce, the Cyprus Chamber of Commerce and Industry and the Ministry of Education and Culture, organized presentations for the offered educational services of higher education in Cyprus.
The presentations will take place in the afternoon of  Wednesday December 9 via ZOOM platform.
Attendees will learn about the system of higher education in Cyprus, as well as programs offered by public and private universities in undergraduate, post-graduate and doctoral students.
The Universities that will take part in the presentation are the following: